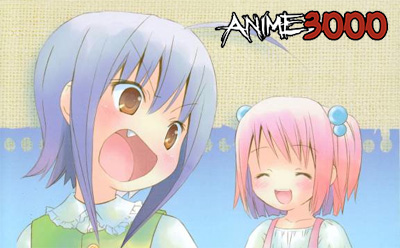 I just wanted to thank Anime 3000 for having me as a guest on their recent podcast which had a theme of What's Hot on Anime Blogs. You can listen to the episode here or download it here. The topics covered include the demise of Central Park Media, the upcoming Hollywood Death Note film, and a debate on Moe versus Lolicon.
Here's a full description of the episode:
Season One, Episode 4, What's Hot on Anime Blogs. In this week's episode, the Anime 3000 panel discusses various topics that are being heavily discussed on anime blogs. Central Park Media has filed for Chapter 7 bankruptcy. What impact will this have on the anime community? Warner Borther's Studio is adapting Death Note into a live-action movie. Will we see a repeat of Dragon Ball: Evolution? It's been a few weeks since we discussed the new season of anime. Have our opinions changed in regards to Basquash and K-ON!. And finally, we have the great Moe! versus Lolicon debate. Our panel for this week includes: Mike Pinto from fanboy.com and anime.com, Benu from Anime Genesis and John-Paul Natysin from The Fightbait Anime Podcast.
Panel:
Host: Sean Russell
Panelist: Michael Pinto (anime.com)
Panelist: Benu (Anime Genesis)
John-Paul Natysin (Fight Bait Anime Podcast)