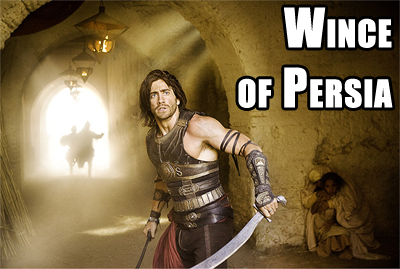 You don't need us to tell you that Prince of Persia was a mildly entertaining action-adventure film. You either know that already or don't care. But I CAN tell you a few things that you may or may not know about the loosely game-based Jake Gyllenhaal feature and the world behind it that might surprise you…unless Hollywood's poor choices don't surprise you anymore.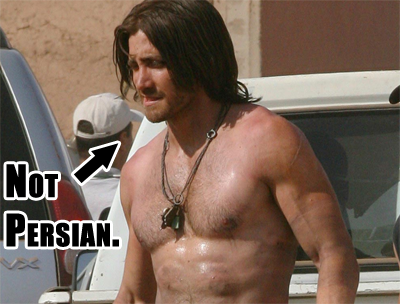 Jake Gyllenhaal Is Not Persian
I heard a lot of people whining about how Jake Gyllenhaal doesn't look the least bit Persian. Prior to knowing more about the film, this seemed silly to anyone who's read about royal harems: in Persia, Turkey, and other middle-eastern areas, the royal harem was filled largely with foreign women who had been gifted or kidnapped; as such, Persian royalty and even the upper classes were often filled with those of multicultural backgrounds.
But it turns out that Gyllenhaal plays an adopted prince born to the lower classes, so he is pretty much the only character in the entirety film who really should look Persian. That said, most other actors would have failed to infuse any charm in the character of Prince Dastan, so I guess I'll have to forgive Hollywood this one.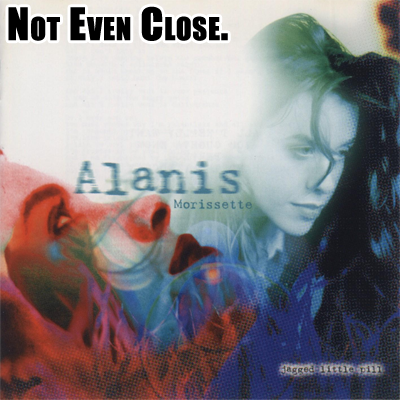 Alanis Morissette Has Returned to her Post-"Jagged Little Pill" Lameness
Remember that whole song about thanking India and terrorism and stuff? Imagine that song fused with the marginally better Alanis movie tune "Uninvited," but with more pseudo-sitar stuff and some terrible lyrics ("How dare you wield such flippancy / without requisite shame / Your very existence becomes my scared / mission's bane"). That is the end credits song for Prince of Persia.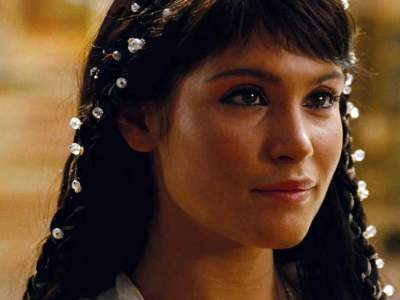 Gemma Arterton CAN be More Irritating Than She Was in Clash of the Titans
I bet most of Prince of Persia's audience won't find Arterton's Princess Tamina as annoying as I, but if you've played a lot of Japanese video games, watched anime, read manga, you're pretty familiar with the archetype of the female character who hides her almost unstoppable lust for the male lead behind a thin veneer of disdain. At least Clash of the Titan's Io was just boring. (My favorite Arterton role? Strawberry Fields in Quantom of Solace, naturally.)
You Could Save Yourself Two Hours by Watching This YouTube Video
Please, god, let this game be made.
Here, Have an Alternative Punchline

Gia Manry is a professional writer based in San Francisco, CA. She likes being followed on Twitter and can also be contacted via her website