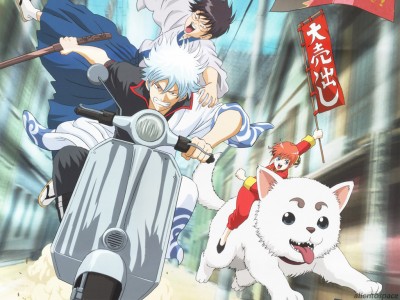 This October, you can once again watch the strange stories of samurai living in alien-conquered Edo. A magazine scan has revealed that Gintama is returning with another series after ending its previous run in March 2012. After 201 episodes of the first series and 51 episodes of the sequel series Gintama', the fate of the anime franchise was undecided, with the final episode's preview trailer literally showing the word "undecided." Now we know for certain that Gintama is returning to TV on October 4, 2012.
However, it's not clear yet whether these will be new episodes or reruns, something that Gintama has notably done in the past. The first anime was rerun in HD in 2010 under the name Yorinuki Gintama-san (The Very Best of Gintama), with new opening and ending songs. But even if the new anime does turn out to be reruns, fans will still be getting some new content.
A Gintama movie has been confirmed for release in 2013, with manga author Hideaki Sorachi lending his input. This would be the second Gintama movie, but since the first movie was based on a story that was previously adapted in the anime, this one has a chance to create an original story.
I had a feeling that we hadn't seen the last of Gintama in anime form, considering the break they took in the past and how much attention they drew to the "ending" of the last series. There's no telling how long this latest series might run if there's enough new manga content to adapt.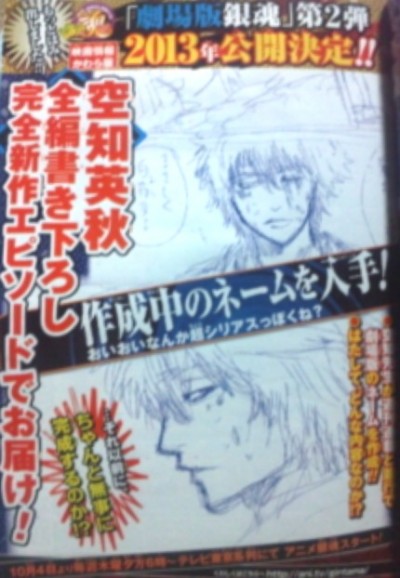 Source: Alafista