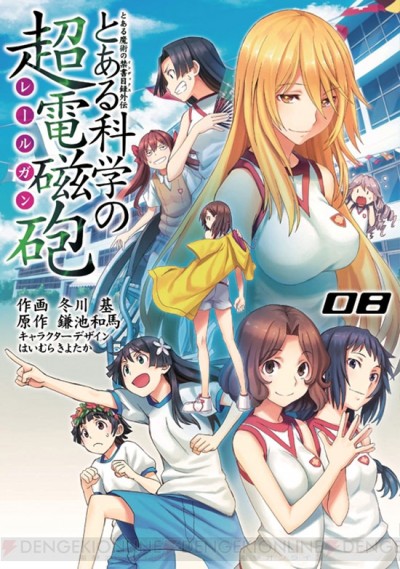 According to Dengeki's 20th Annivesary Festival, a second season was announced for A Certain Scientific Railgun (To Aru Kagaku no Railgun), the spin-off of the anime A Certain Magical Index. Simply titled To Aru Kagaku no Railgun S, the new episodes will continue following Mikoto Misaka and her friends in Academy City.
There are no hints as to what's in store, though the next issue of Monthly Comic Dengeki Daioh magazine will give more details on the story and staff. It's also difficult to guess as to what may happen, as unlike Index, Railgun is not an adaptation of a light novel series. It may adapt the manga of the same name in Monthly Comic Dengeki Daioh, but it could just as easily create an original story, like the upcoming Index film.
I'm always happy to see more of this universe, but I wish they'd get around to animating more of the Index light novels. Mid-to-late 2013 would be a good time for a third season, before people's interest on the story wanes. From what I hear, there's some cool stuff happening in the later volumes, and it would be really nice to watch it instead of read plot summaries of how the story ends.
Source: Alafista