Posted by Michael Pinto on Mar 7, 2007 in
Comic Books
|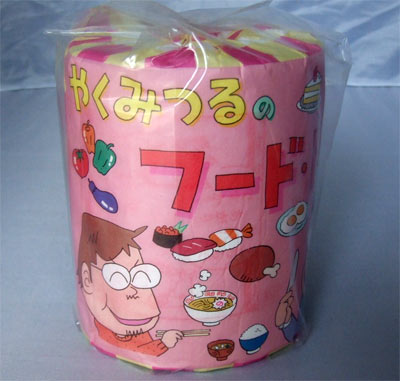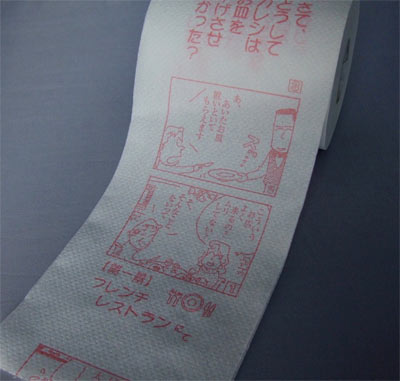 Wipe that smile off your face! This is the ultimate fanboy bathroom accessory:
Manga Toilet Paper Announced
Famous newspaper manga artist and TV Talent Yakumi Tsuru to launch line of manga toilet paper
"TV Commentator and 4-panel manga artist Yakumi Tsuru (real name: Hatakeyama Hideki) announced on Friday that paper goods company Banbix will be selling toilet paper with his manga drawings and 4 panel comics printed on it. The toilet paper, called "Food Toipe", can be purchased in cases of 50 rolls from the Banbix website for 8,500 yen (approximately 80 US Dollars), and will be available as of March 2nd."
If you speak Japanese you can order the toilet paper here.

The Bandix website also includes other entertaining toilet paper, including their "English" brand which teaches you how to speak English: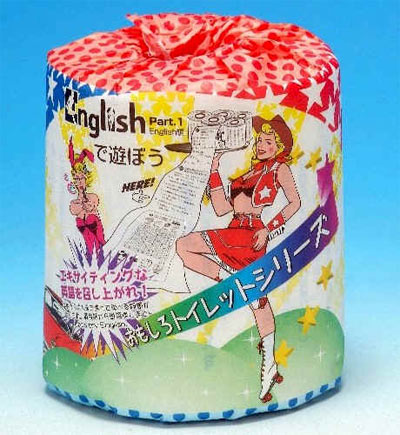 However if your Hello Kitty fan you'll have to look at this other website…