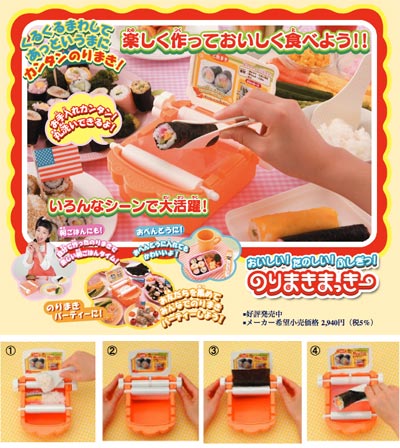 It's not as good as having your own sushi robot, but this automatic sushi roller from toymaker Bandai Namco is amazing! Here are the instructions thanks to Google translate:
1. The boiled rice tool material is set to the transparent seat part of the substance.
2. The steering wheel is turned round and round.
3. Inserting the paste, when it turns the steering wheel again, the paste keeps being sucked.
4. It is completion! (Size of the kanpyo roled in rice and seaweed is length approximately 9.5cm)
You can buy the machine here, and here is the press release (in Japanese).
Found via TokyoMango.