Posted by Michael Pinto on Aug 11, 2009 in
Comic Books
|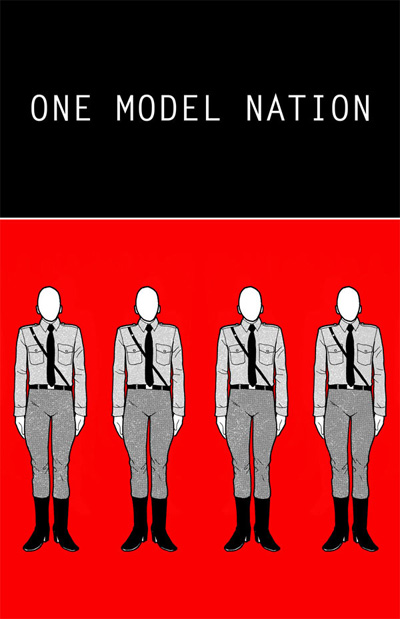 One Model Nation looks like a captivating graphic novel about a fictional revolution set in 1977 in an alternate reality Germany. What I love about this book from little I've seen is that there is no dialog at all, thus giving you a page turning silent movie experience. The story is by Courtney Taylor who is best known for his musical career as Dandy Warhols, normally I'd hold this against an potential author but I like what I see here. And in terms of what you see the book is illustrated by Jim Rugg who has done some amazing work in the past — and he's done a nice job here: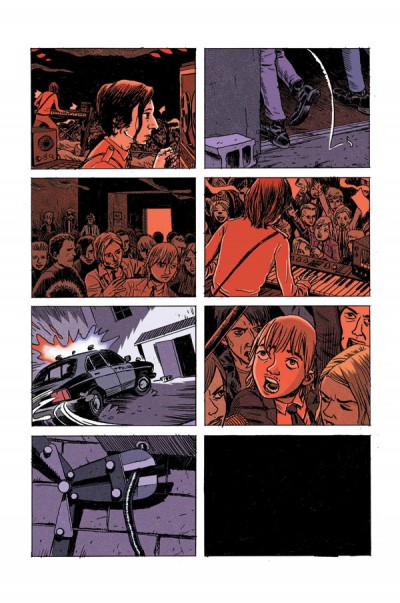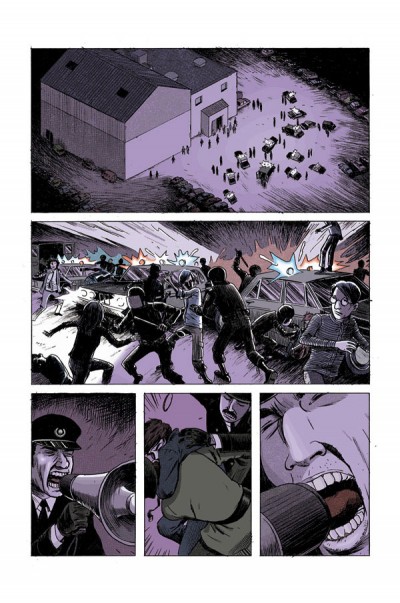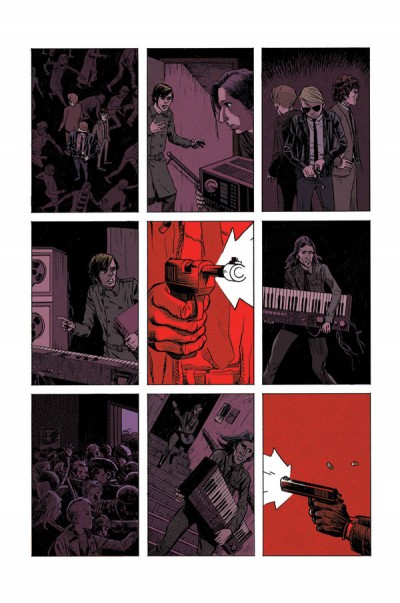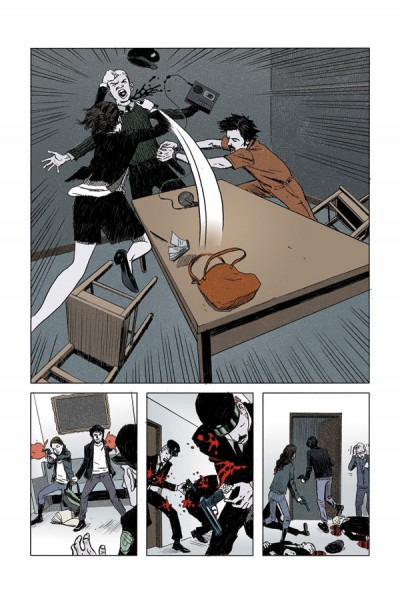 Here's the official plot description from the Image Comics:
"In Germany 1977, music is violence. As the country is still shattered from the devastation of war, the youth fight back against a repressed nation with their only figurehead of this violent, well dressed revolution to be a band later forever lost in time, Das Model. Dandy Warhols frontman Courtney Taylor and Street Angel illustrator Jim Rugg bring you the complete story of Das Model, revealing just how they kick started the revolution that revitalized a country and mysteriously disappeared without a trace only months later."
The graphic novel is due out in October, 2009.