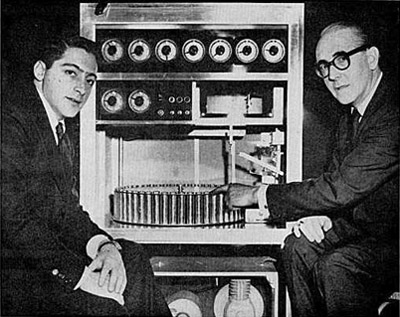 Japan never ceases to amaze me. If they're not busy inventing crazy new flavors of Pepsi, and Pocky, they spend each day trying to reinvent the wheel. This week, their item of choice is the printer. Scientists at Tokyo's Keio University have managed to invent a new printer that not only prints ink, but — you guessed it — smells. I'm not exactly sure it'll catch on, after all, Smell-o-Vision certainly didn't.  Of course, that doesn't mean this won't either. Imagine it, we could be reading a cook book that lets us smell the pie we're about to bake, or looking at various floral arrangements and trying to decide which one would smell best. There's plenty of applications, I'm sure, but there's just one little problem. Nobody quite knows how to synthesize the scents yet. It may be some time until we finally see these printers hit the market, and even then, plenty of research will have to be done before we can even enjoy the sweet scents. Until then, we'll just have to make due with those scratch-and-sniff stickers you find at thrift stores. 
found via NewScientist
Tim is a pro-blogger and freelance writer out of San Diego, California. In addition to Fanboy.com, he contributes to the ModernMethod Network of sites as the Features and Reviews Editor for the Japanese culture and entertainment blog, Japanator. He's also an Assocaite Editor for their popular gaming blog, Destructoid, and the collectible toy culture blog, Tomopop. For more information, follow him on twitter, or check out TimSheehy.com.