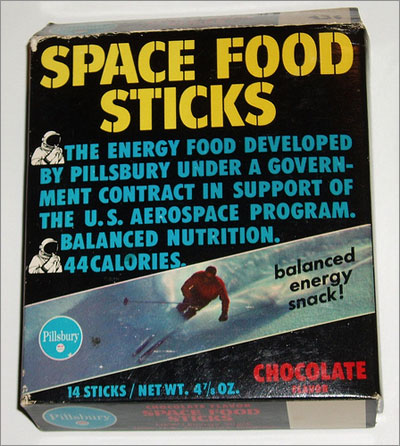 It's 68% instant energy! Space Food Sticks date to the golden age of NASA which happens to also be the dark ages of American nutrition. These "chocolate treats" were marketed by Pillsbury in 1969 and lasted until the 80s. Although what's shocking to me is that you can still buy them online today!
My favorite part of the package design is the back of the box which gives you a high tech explanation of just how healthy the Space Food Stick is for you by showing you illustrations of old fashioned nutritional items like a glass of milk and an apple: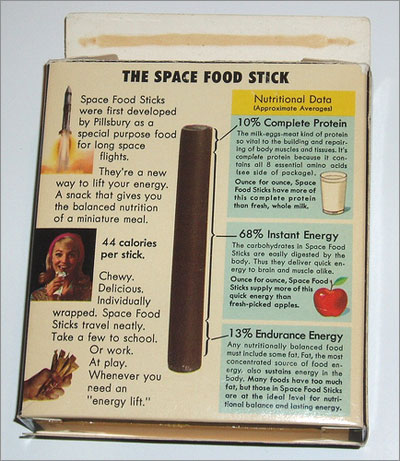 Found via the amazing (and talented) Dan Goodsell.