Here's some wall decor for geeks:
The Most Beautiful Periodic Table Poster in the World
"After four years of collecting and photographing samples of all the chemical elements, months of struggling to select the very best example of each one, and further months of working on the best possible printing quality, I am pleased to say that you can now buy a copy of my photographic periodic table poster. The images come from my library of over a thousand element samples, many collected or re-photographed specially for this poster. (A few highly unstable elements show a picture of the person or place after which the element is named, or a mineral that contains trace amounts of the element.)"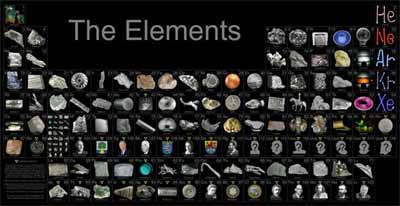 …the above thumbnail image doesn't do the poster justice, you need to see the images upclose!