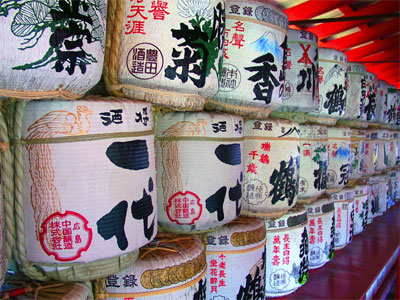 Sadly it looks like sake is going down in popularity in the land of the rising sun:
Sake fights for its place as Japan's national drink
"It has a history of over 2,000 years and is as much a part of Japan as sumo wrestling and sushi. But sake, traditional rice wine, is losing popularity at home as more and more people opt for wine, beer, and cocktails. "This is the national alcohol of Japan, but Japanese people won't drink it," said Yuzo Kuji, whose family brewery is located deep in the heart of a prime sake-brewing region centred around Morioka, some 462 km north-east of Tokyo.
Sake's share of Japan's alcohol market is dropping by nearly 10% a year as drinks like cocktails gain. Now a new generation of sake brewers and sellers is pushing premium brews and innovative campaigns that include marketing to young people and shipping more of the beverage overseas, where consumption is rising. Ironically, the main thrust of the campaigns to reinvigorate sake in its homeland is to show Japanese consumers the popularity of their national drink in places like the US, whose trends young Japanese often seek to emulate."
…well on the upside at least sake is becoming more popular here in the States and I see it around more often now than I did a few years ago, and in fact there is even sake being produced in California!