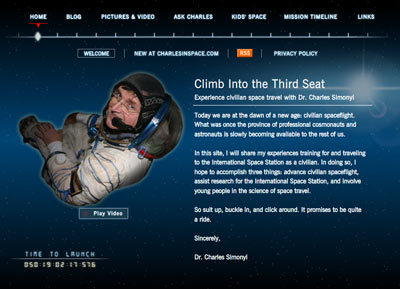 Dr. Charles Simonyi (the guy who invented Microsoft Word) is not only heading off into space, but is blogging the whole experience to share with us. He's set to launch on April 7th, and his site is worth checking out:
…man when I was a kid I always heard that you needed "the right stuff" to become an astronaut, little did I know that the right stuff was having a spare $25 million in your bank account.
Found via futurismic.com.