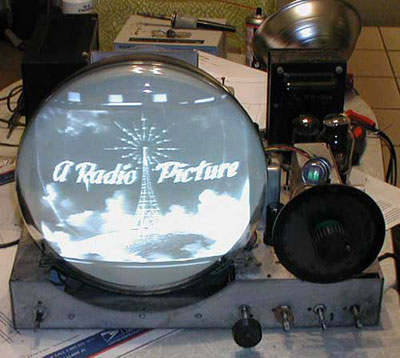 When a technology is new there's always a bit of glamour associated with it, and that sparkle is also represented in the look of the industial design. The first generation of television sets feature some amazing design work, from a glance you can can almost taste the excitement that people were experiencing for 'radio with pictures'. This website features some great restoration work on TV sets from the golden age of television:
Eric's Vintage Television Sets
"I started this page several years ago so I could share some pictures of my collection of 1950's portable TV sets. Since then I have accumulated many more sets including quite a few sets from the late 1940's, some Electrostatic sets and also a 1958 RCA COLOR set. My interests include any set built between 1946 and 1959 with my main focus on the smaller table-top sets… "
Found via Linkfilter.net.