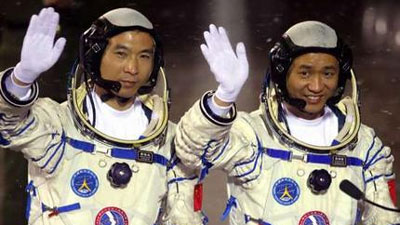 Maybe the United States should do a joint mission so we can all get back to the moon sooner? It's sad for me to think how old I'll be until I see another person walking on the moon:
China designer: Moonshot possible in 15 years
"China's leading space vehicle expert predicts the nation will be able to send astronauts to the moon within 15 years, state media reported on Tuesday.
Huang Chunping, chief vehicle designer of the country's manned spaceflight program, said that goal was dependent on Beijing providing adequate funding and on holding successful project launches ahead of a moon launch, according to the Xinhua news agency.
"The goal to land an astronaut on the moon can surely be achieved in 15 years," Huang said while attending the annual full session of the country's top political advisory body."