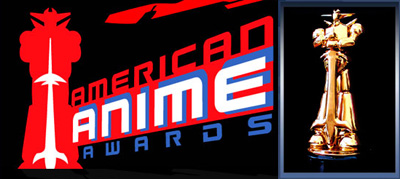 Over at Japanimator there's a great little rant on the "American Anime Awards":
American Anime Awards Award Japanese Anime. Wait. What?
"I'm still trying to riddle this one out. On February 24th, the American Anime Awards were broadcast on The Anime Network and IGN.com. According to the AAA site, "To be eligible for an award, anime or manga must be available in the U.S. during 2006." Now, please correct me if I'm wrong, but isn't that just about everything released before 2007? "Available" is a pretty broad term. Regardless, only four of the twelve categories have anything to do with actual animation, with one category for "Best Comedy," (FLCL…what? Azudai wasn't even nominated) one for "Best Feature," (Final Fantasy VII: Advent Children…NOT A SINGLE MIYAZAKI FILM WAS NOMINATED) leaving only two, "Best Short Series" (FLCL, again) and "Best Long Series" (Fullmetal Alchemist…nope, Eva wasn't nominated) to pick up the slack for the roughly 42 billion other titles. There was only a single slot for "Best Manga" (Fruits Basket), with the rest consisting of American voice actor awards, packaging and music."
It's funny but he's saying pretty much what quite a few of my fellow fanboys were thinking. But at the same time I think the local industry here needs some encouragement to produce a higher quality product. So my suggestion would be this:
I think it would be much more interesting if instead of having fifty million catagories you just have one single "Best in Show": one for movie, one for a tv show and just one for a manga. This way the award would mean something instead of being a general pat on the back to everyone in the industry.
Next I would eliminate the "People's Choice Award" factor to the show. In fact to judge the show I'd invite professionals from the Japanese animation industry to judge how their work is being translated. Then to top it off I'd invite some American pros who are known in their own right, like say a well known director like Quentin Tarantino or a well known comic book artist like Frank Miller. Having these high profile folks would raise the credibility of the show and make winning mean something.
Although getting to the core of things, the very concept of the show itself may be flawed. I tend to find that the hardcore fanboys who LOVE anime are tracking what's going on right now in Japan via torrents or YouTube. By the time the shows air on the Cartoon Network for this audience it's already over. And while folks watching the stuff on the Cartoon network are also fanboys, they aren't the hardcore types who'd vote or even care about who won an award.
So in the end it's the hardcore fans who determine what's popular because they're up on things and tell their friends what to check out. In fact I'm now hooked on Bleach because I heard about it on a podcast, but wanted to watch it on my couch instead of downloading it. So in a way that podcast mentioning Bleach is what gave it "an American Anime Award" for my valueable leasure time.