Posted by Michael Pinto on Apr 21, 2007 in
Comic Books
|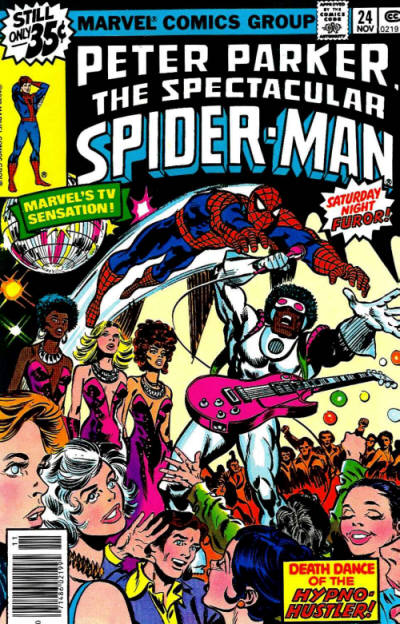 Above: Spiderman goes to the disco!
The concept of a Spiderman musical sounds like the plot of a bad Bollywood film, except I'd expect that film to be more interesting to watch than this:
Spidey Swinging Onto Broadway?
"He's conquered the big screen and now Spider-Man could be swinging onto a Broadway stage. According to published reports, the popular comic book franchise is being turned into a musical — and there's word organizers have already assembled a star-studded team behind the scenes.
Bono and The Edge of U2 reportedly would be in charge of the music, while "The Lion King" director Julie Taymor would lead the production. The musical could cost about $15 million to produce. Auditions will begin in July."
…yup! Nothing like Bono teaming with up some Lion King lamers to get me unexcited about a project.