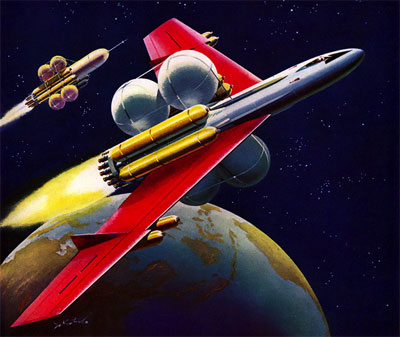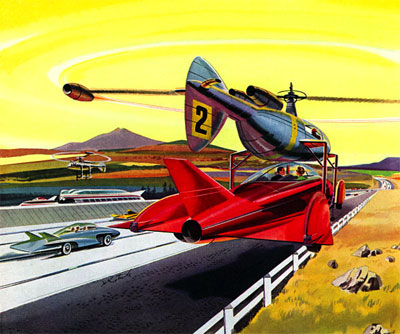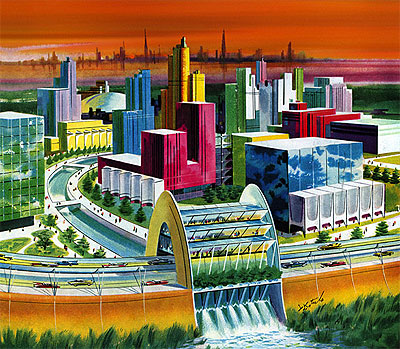 Jo Kotula (1910-98) was a very talented artist best known for his aviation related artwork, and a favorite of model airplane enthusiasts for his dramatic cover paintings that graced the covers of Model Airplane News. Shown above are illustrations for a series of ads for Vanadium Corp. of America.
The first illustration is from 1958 and shows how "alloys bring the future closer". The second illustration from 1959 showcases airborne tow trucks. And the last rendering from 1960 shows how to bring the drab swamps of New Jersey into the next century. I love the streamlined look of Kotula's artwork, it also has a wonderful sense of mid-century optimism that makes me smile.
Artwork found via plan59.com.