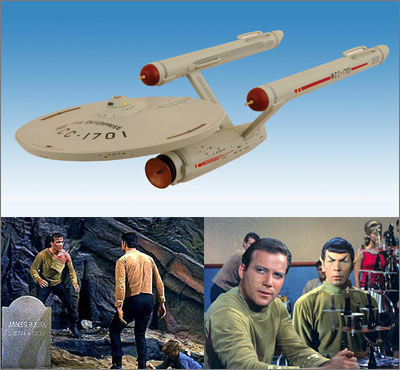 Seen above is the 'Where No Man Has Gone Before' Enterprise is based on the debut episode of the classic Star Trek series from 1966 (shown below the model are two shots from that episode – seeing your name on a grave stone on an arid alien planet is always a good excuse for a fight!).
Anyway this classic collectable is put out by Diamond Select and is part of their Starship Legends series. The best part is that it will feature light and sound effects including the voice James T. Kirk. But sadly the headstone and 3D chess set won't be included…
Found via Toy News International.