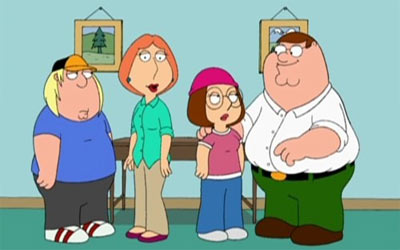 If you're a Family Guy fanboy you may want to travel to Chicago to see this:
'Family Guy' hits the road
McFarlane and Co. to perform in Chicago
"Just in time for the show's off-net syndication launch, the cast behind "Family Guy" is taking it back out on the road. "Family Guy Live" will travel to Chicago for the first time Sept. 15, performing two shows at the Chicago Theater. Location was chosen because Windy City-based Tribune will launch the "Family Guy" syndie strip on its O&Os (including KTLA, Los Angeles; WPIX, New York; and WGN, Chicago) next month.
In the stage show, creator and star Seth MacFarlane leads the cast, including Alex Borstein, Mila Kunis, Seth Green and Mike Henry, in musical numbers from the show. Event includes a table read of an episode, a Q&A with the cast, and a preview of the "Star Wars"-themed season premiere."