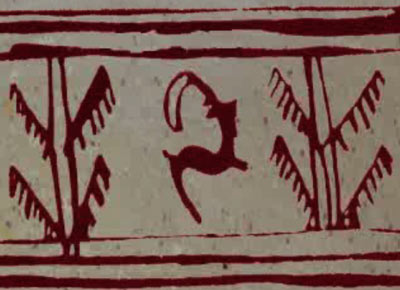 The idea of doing animation by spinning pottery is pretty clever:
Oldest Animation of the World Found In Burnt City
"Tehran (CHN) — An animated piece on an earthen goblet that belongs to 5000 years ago was found in Burnt City in Sistan-Baluchestan province, south-eastern Iran. On this ancient piece that can be called the first animation of the world, the artist has portrayed a goat that jumps towards a tree and eats its leaves.
The earthenware found in Burnt City, one of the most developed civilisations dating back to 5000 years ago, show the images of goats and fish more than any other subject. It seems these animals were used more than any other by the people of this city."

Here is the animation:
…although I don't vouch for the authenticity of the soundtrack!