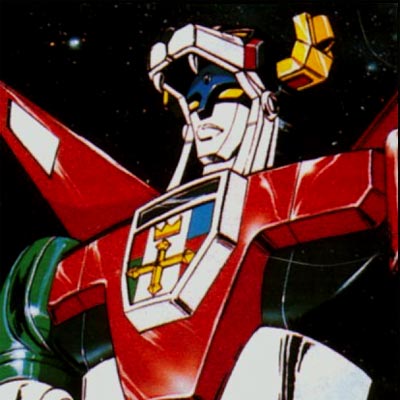 If this film happens it won't be animated but live action ala the Transformers. Of course I'm now so burned out on 3D animation I tend to think that live action the best way to go, although it makes me wonder why the Simpsons has inspired people to think aout 2D again. My other bet is that everyone in Hollywood with the rights to a giant robot wants to make a film right now:
"New Regency is looking to assemble its own giant robot movie.
The 20th Century Fox-based production entity is close to a deal with the Mark Gordon Co. to adapt "Voltron: Defender of the Universe" into a live-action film.
Gordon has been developing the pic, based on the popular 1980s Japanese animated TV series, comicbooks and toy line, with Justin Marks penning the script."