Posted by Michael Pinto on Sep 1, 2007 in
Comic Books
|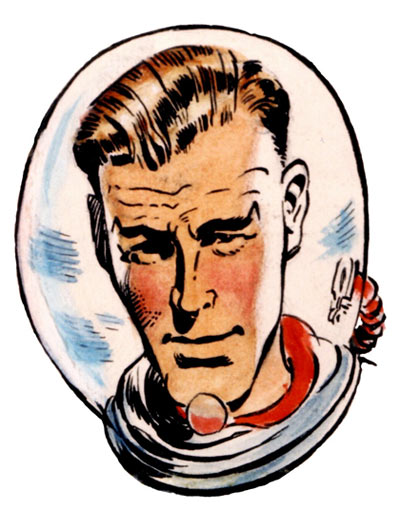 It looks like Virgin Comics is going to bring back Frank Hampson's Dan Dare back to life:
Legendary British Hero Returns To Comics

"Aviator and entrepreneur Sir Richard Branson today announced that Virgin Comics will be bringing legendary super hero Dan Dare out of retirement and back into the outer reaches of the galaxy, with an all new Dan Dare comic book series. The new series will be published monthly beginning November 2007 and will be written by legendary comic author, Garth Ennis (author of Preacher, The Boys, Hitman, John Woo's Seven Brothers and other acclaimed and best-selling titles).
Dan Dare has been an icon since 1950. Elaborate stories of his space travel and galactic battles defending people of the universe captivated post-War baby boomers. Dan Dare's adventures burst to the forefront of pop culture, selling nearly 1 million copies each week in the pages of the Eagle Comic.
"Dan Dare is the quintessential British hero. He's our Captain America, our Superman, our Batman, he's all of them rolled into one. He's the original and the best." said Garth Ennis, recipient of several National Comics Awards for the best in UK comics and Will Eisner Awards for the best in US comics."