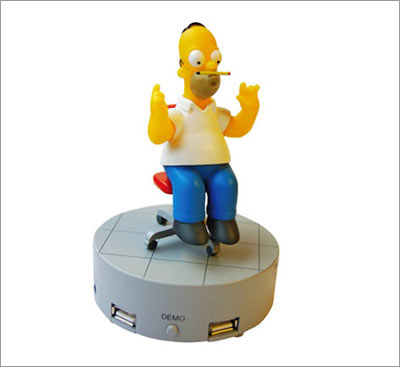 The perfect toy to play with when you're eating donuts in front of your computer:
Animated Homer Simpson Multi-USB Port
"Woo-hoo! It's completely practical, honest. Plug in with up to four extra USB ports and every time you do, Homer celebrates with a quick spin and his trademark celebratory howl (you can turn off the sound and/or spin action if your office is not hip to Homer humor)."
Found via GeekAlerts.