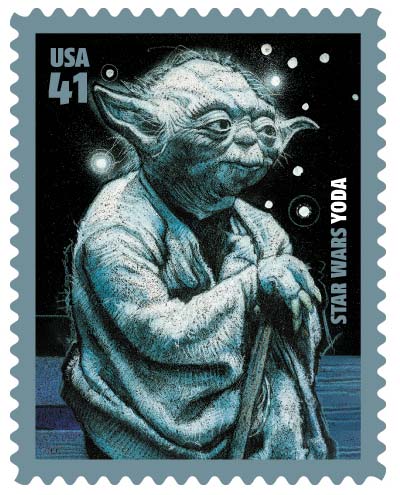 My dreams of a Chewbacca stamp are forever dashed:
"The American public has voted and it's time to deliver. Please join the U.S. Postal Service at Madison Square Garden at 10:00 a.m. on October 25th for the dedication of the Yoda stamp. Since it's so close to Halloween and the subject is Yoda, we are encouraging everyone to come dressed as their favorite Star Wars character. There will be treats for all! Look forward to seeing you, we do."
Found via StarWars.com.