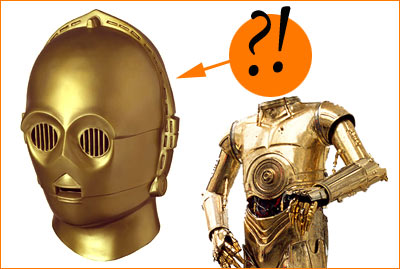 Get a grip C3PO! After all this isn't anything to lose your head over:
Collectors Edition C3PO Helmet Mask
"This Star Wars mask is a replica of C3PO's helmet. The mask is composed of heavy duty vinyl and will look good as part of a costume or as a display piece. The mask will fit most adults."
Found via GeekAlerts.