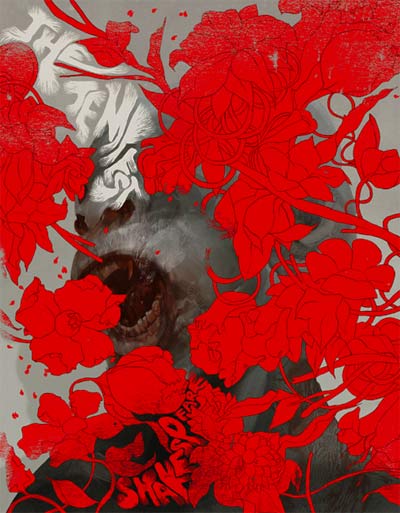 Shown above is a vivid yet lush illustration of Shakespeare's The Tempest by Sam Weber who is based in New York City. His portfolio is well worth checking out as it has a wonderful mix of surrealism, horror and whimsy. Also as a graphic designer I also love how Weber incorporates typography and abstract design elements into his artwork.

Below is another gem by Weber which is an illustration of Shakespeare's earliest tragedy Titus Andronicus: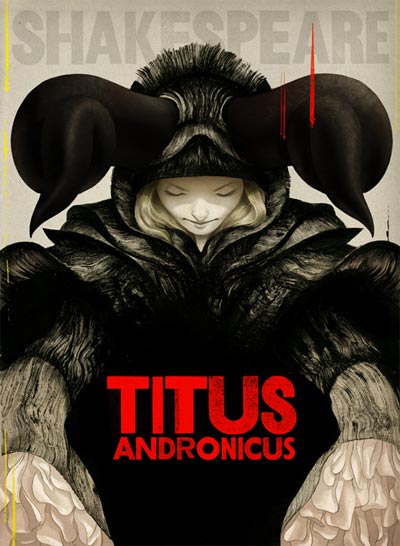 Found via Zaeega (which tends to be NSFW).