Posted by Guest Author on Dec 12, 2007 in
Comic Books
|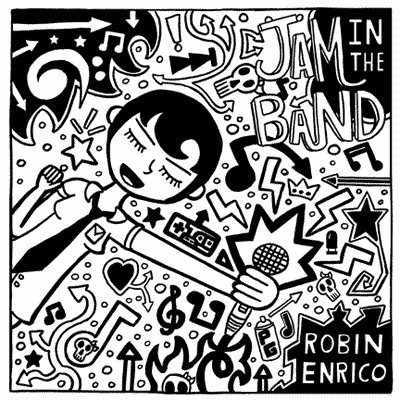 Our Top Indie Cartoonists to Watch For in 2008: Keeping true to our "Anti-Superheroes in Tights" mood at fanboy, we took a look back at the comic books and graphic novels that caught our eye:
Jam in the Band, by Robin Enrico
So, Ive been reading Robin Enricos comics for the past few years now and watching him steadily grow as an artist. And that's a pretty sweet pastime to have, because Jam In The Band is his most ambitious project to date. Which means that in addition to Robin's usual thoughtful writing and uncanny ear for dialogue, this particular comic features some of the most graphically eye-popping artwork and layouts Ive seen from him yet. Robin's character designs are simple and dare I even say cute—but each page flows together with complex visual elements nonetheless.

The story so far: Bianca, Corbin and Tiara are Pitch Girl, an up and coming band from Watertown, PA. Nathan is Bianca's ex and Tiara's crush. In case that doesnt already sound like drama brewing up ahead, Biancas a bit of a baby-diva and its causing friction in the band. I don't know where this is all headed but you can find out at robinenrico.com. The entire story thus far is being collected on there as well as earlier works like Stupid and Unkind, Horror At Party Beach, and Controller.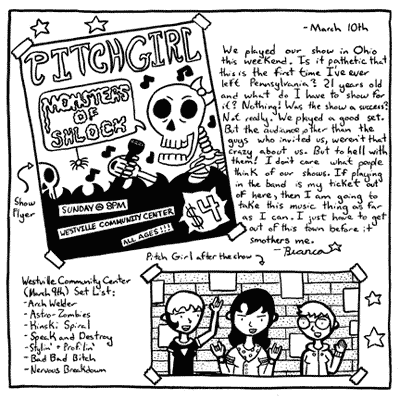 Jenny Gonzalez is a New York City cartoonist and punk rock singer. You can see her stuff at jennydevildoll.com.