Posted by Michael Pinto on Dec 28, 2007 in
Comic Books
|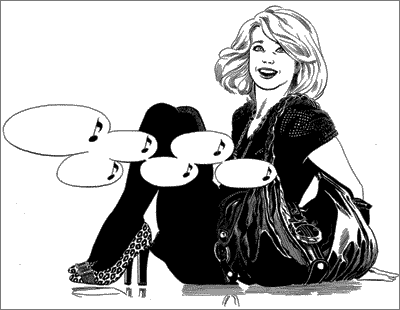 Doesn't the above artwork remind you of generic 80's clip art? I was a bit surprised to find this news via MetaFilter:
"Four years after publishing the 300th and final issue of his epic-length Cerebus, comic artist Dave Sim has announced that he is launching a new bi-monthly title debuting April, 2008. The topic? Fashion."
…you can look at the website here. The look of the comic reminds me a great deal of the old Apartment 3G which I always hated as a kid. I think my resentment was that soap operas dominated daytime TV, so why why not leave the comics page to the kids?