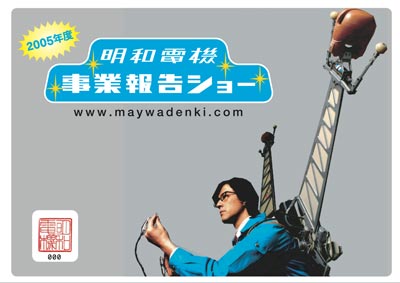 Is Maywa Denki a company making electrical products? Are they a band? Sculpture? Performance art? Multimedia? Well probably all of the above.
Maywa Denki was a company run by Sakaichi Tosa making electrical components for a decade starting in 1969. About a decade later changes in the economy likely due to the energy crisis at the time bankrupt the company. In 1993 his by then adult sons Nobumichi and Masamichi revived the company introducing some peculiar, whimsical and sometimes even somewhat disturbing inventions:
And how better to showcase their product line than in live concerts:
A connecting factor I noticed right away is that everything is electro-mechanical. There is little if anything purely electronic. Servo mechanisms rule.
In recent years brother Masamichi left the company and Nobumichi continued. For a while he was located in England. Also the English phrase "Nonsense Machines" seems to have been officially adopted. I can just imagine media types struggling to pin down what Maywa Denki makes into a descriptive term:
In addition to shows, both live in concert and displayed in galleries they've also realized consumer goods and toys widely available in Japan. Their best known is the Na-Cord, which is a functional electric extension cord: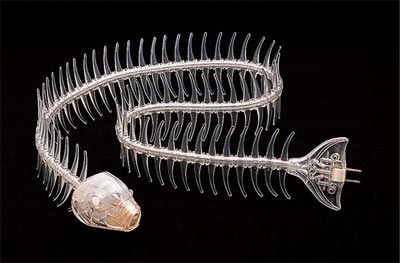 While not impossible to find their books, CDs, toys and consumer goods aren't the easiest to find. Back in the 90s I don't think there was even an "official" spelling of their name in Roman lettering so even web searches were tricky at best. But with patience (and YouTube) you can catch some work. Some of their Knockman toys at least used to be carried by kidrobot.com and zakkacorp.com but I'm not sure what they have left.
There is a nice bilingual book tied in with their 2004 gallery exhibit entitled "Maywa Denki: The Nonesense Machines" but I don't know anyone selling it outside of Japan.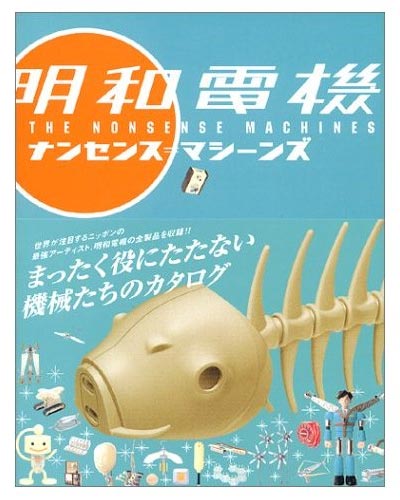 Maywa Denki will make a live appearance and have a display at a forthcoming Japanese Arts festival at the Kennedy Center in Washington, D.C. in February, 2008.
(YMCK will also be there)
Nick Kent is a New York based artist who works with electronic media and is an occasional pop culture pundit.