I recently enjoyed myself spending much time exploring the website GRIN: Great Images in NASA, which has an amazing collection of over a thousand images which any fanboy would love! Below are some of my finds, make sure to click on each photo to see a larger image: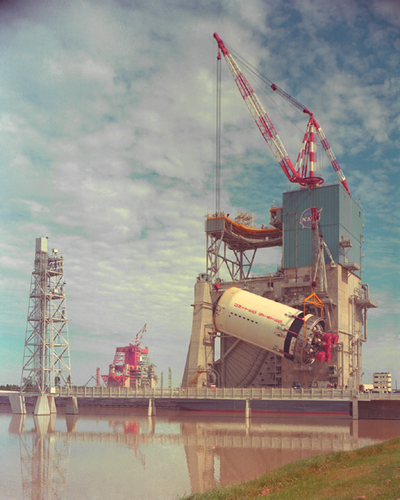 Saturn V, S-II Stage is Lifted into Test Stand: The S-II stage of the Saturn V rocket is hoisted onto the A-2 test stand in 1967 at the Mississippi Test Facility, now the Stennis Space Center. This was the second stage of the 364-foot tall Moon rocket. The second stage was powered by five J-2 engines.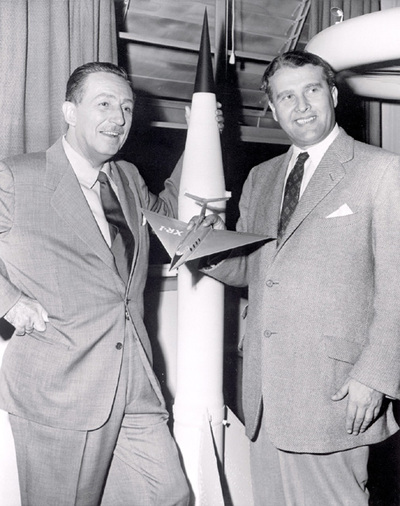 Walt Disney and Dr. Wernher von Braun: Dr. Werhner von Braun, then Chief, Guided Missile Development Operation Division at Army Ballistic Missile Agency (ABMA) in Redstone Arsenal, Alabama, was visited by Walt Disney in 1954. In the 1950's, von Braun worked with Disney Studio as a technical director, making three films about space exploration for television. A model of the V-2 rocket is in background.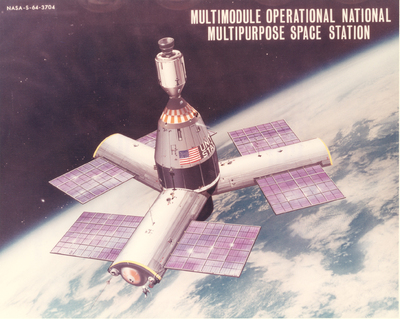 Three-Radial-Module Space Station Concept: This three-radial-module space station concept was intended to utilize Apollo hardware to deploy the station and to transfer crews to and from orbit.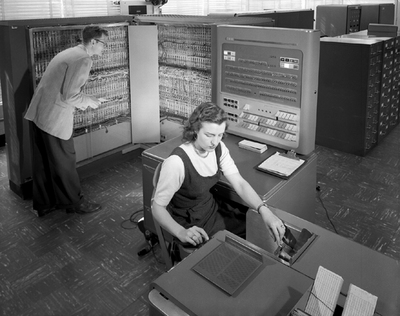 IBM Electronic Data Processing Machine: Man and woman shown working with IBM type 704 electronic data processing machine used for making computations for aeronautical research.