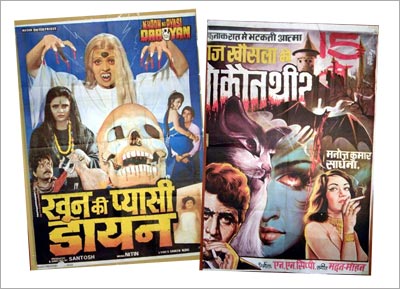 Shown above are two samples from an amazing gallery that features posters from classic Bollywood horror films. On the left is the poster for Khoon Ki Pyasi Dayan and on the right is Gumnaam from 1965. The website is here:

I found these two other gems (and there are many), the first is for Saamri 3D from 1985 and the one below it is from Khooni Dracula from 1992: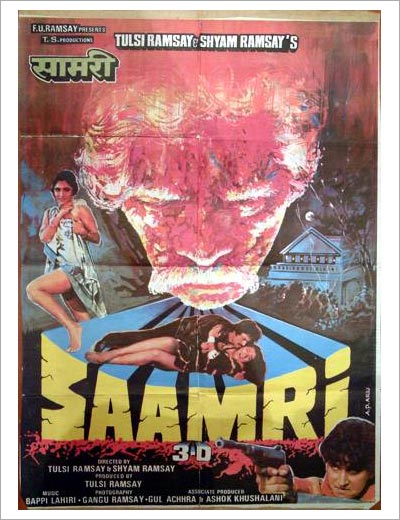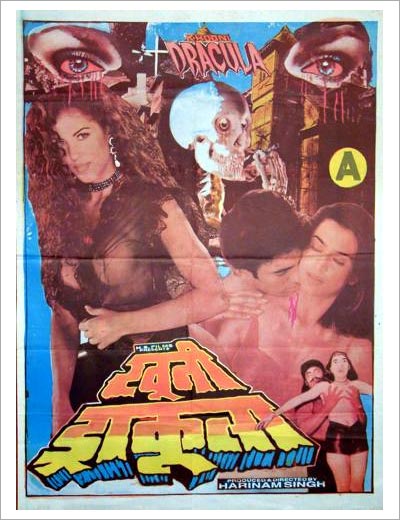 Found via nerdcore.de.