Posted by Michael Pinto on Mar 23, 2008 in
Comic Books
|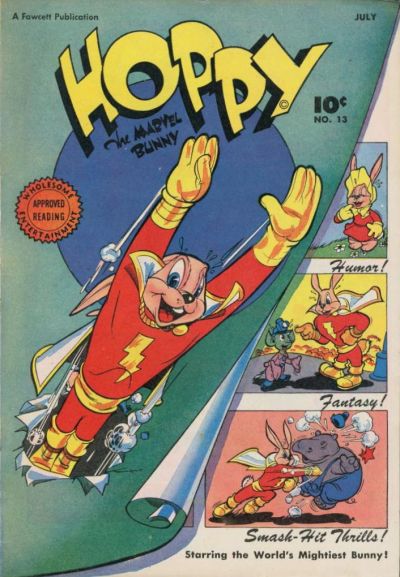 Searching for some Easter inspiration I discovered the tale (or tail?) of Hoppy the Marvel Bunny:
"Hoppy is a pink bunny rabbit who lives in the town of Funny Animalville, along with an assortment of other funny animal characters. As revealed in the origin story from Fawcett's Funny Animals #1, Hoppy is a fan of Captain Marvel. One day he decides to emulate his hero and speaks the magic word "Shazam!" Surprisingly, the magic word transforms Hoppy into Captain Marvel Bunny."
Hoppy debuted in December 1942 and had a limited run until 1953, but has been spotted in various DC Comics over the years since then. Shazam!
Found via shotgunreviews.com.