Posted by Guest Author on Mar 23, 2008 in
Comic Books
|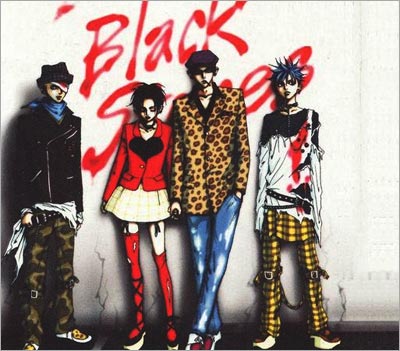 If you're into anime at all, you've probably heard of its most famous manga creators Shirow Masamune (Ghost in the Shell), CLAMP (Magic Knight Rayearth, X, Tsubasa Chronicle), and Rumiko Takahashi (Ranma 1/2, InuYasha). You may even know Akira Toriyama (Dragon Ball Z), Ken Akamatsu (Love Hina), and the godfather of manga himself, Osamu Tezuka (Astroboy, Black Jack). But these are only the most famous few drops in a sea of manga creators: Here is one of picks for the ten mangaka you really need to know— and keep an eye on:
Ai Yazawa
No name is more revered in the shoujo scene these days than that of Ai Yazawa, creator of the immense crossover hit Nana. The series features two girls, both named Nana, who meet on a train to Tokyo, where they're both moving. They run into each other again while apartment-hunting and decide to live together. The two are complete opposites in personality; Nana Osaki is a punk rock singer with a less-than-pleasant past, while Nana Komatsu is a cheerful klutz with no particular life plan.
But Nana isn't Yazawa's first hit, or her last. Paradise Kiss, the tale of a high schooler Yukari who chugs along at school as her parents tell her, until the day she is "kidnapped" by Paradise Kiss, a group of fashion designers who want her to model for them. She does so, and finds her life turned upside-down as she learns about life, love, and fashion.

Yazawa is still working on Nana, which is currently up to 18 volumes in Japan and is serialized in the magazine Cookie. No word on what she'll be up to after Nana, but Yazawa has actually played a role in the Original English Language (OEL) manga scene— she did character designs for Princess Ai, TOKYOPOP's manga project featuring Courtney Love as one of the writers.
Gia Manry is a Portland, OR-based professional writer specializing in pop culture/entertainment writing. Read up on more of her work at giapet.net or hire her at GiaManry.com.