Posted by Guest Author on Mar 24, 2008 in
Comic Books
|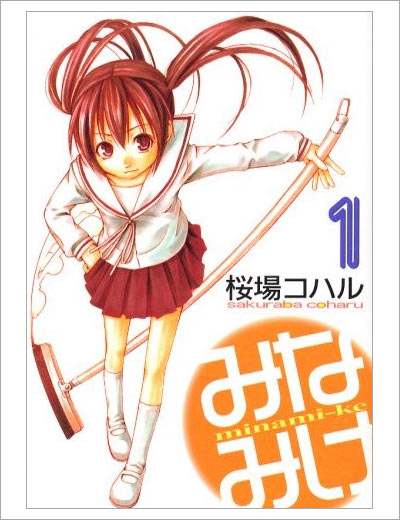 If you're into anime at all, you've probably heard of its most famous manga creators Shirow Masamune (Ghost in the Shell), CLAMP (Magic Knight Rayearth, X, Tsubasa Chronicle), and Rumiko Takahashi (Ranma 1/2, InuYasha). You may even know Akira Toriyama (Dragon Ball Z), Ken Akamatsu (Love Hina), and the godfather of manga himself, Osamu Tezuka (Astroboy, Black Jack). But these are only the most famous few drops in a sea of manga creators: Here is one of picks for the ten mangaka you really need to know— and keep an eye on:
Coharu Sakuraba
Coharu Sakuraba is not one of the more well-known mangaka in the U.S., for the simple reason that none of his works has been licensed for release here. Two of them have been adapted into anime, though, which has provided Sakuraba with something of a cult following among fans around the world.
The first of those series is based on Kyou no Go no Ni ("Today in Class 5-2"), which follows a group of fifth graders and their adventures at school as they sit on the cusp of becoming teenagers. In keeping with their age, the stories often feature some level of sexual interest, combined with naivety as the kids have no actual experience. The slightly pervy tone is probably what prevents the manga from making it over to the U.S., although the series is well-liked for its goofy humor and occasional slapstick.

On a slightly more mainstream tack is Minamike, about a trio of sisters who are orphans. The eldest, Haruka, takes care of the middle sister, Kana, and the youngest sister, Chiaki, and the three live their lives as best as they can. Each sister has a colorful set of companions, and when you bring them all together you get a hilarious, over-the-top, and often gender-bending mess of fun.
Minamike ended in 2004, but reached prominence among anime fans recently with not one but two anime adaptations: first, a season by Doumu, and then a follow-up season by Aslead. In the meantime, we're still waiting for more!
Gia Manry is a Portland, OR-based professional writer specializing in pop culture/entertainment writing. Read up on more of her work at giapet.net or hire her at GiaManry.com.