Posted by Guest Author on Mar 25, 2008 in
Comic Books
|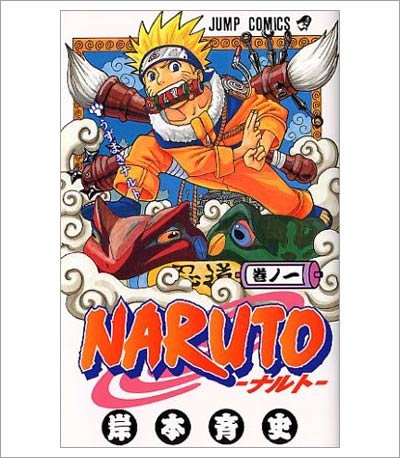 If you're into anime at all, you've probably heard of its most famous manga creators Shirow Masamune (Ghost in the Shell), CLAMP (Magic Knight Rayearth, X, Tsubasa Chronicle), and Rumiko Takahashi (Ranma 1/2, InuYasha). You may even know Akira Toriyama (Dragon Ball Z), Ken Akamatsu (Love Hina), and the godfather of manga himself, Osamu Tezuka (Astroboy, Black Jack). But these are only the most famous few drops in a sea of manga creators: Here is one of picks for the ten mangaka you really need to know— and keep an eye on:
Masashi Kishimoto
Kishimoto has only two manga to his credit to date: his debut, a Shonen Jump contest winner called Karakuri, and a little manga about a ninja named Naruto. What, you've heard of it?
Jokes aside, Naruto has become the biggest seller in U.S. anime and manga history. VIZ has been releasing both the manga and anime, and the anime has also been a big hit on Cartoon Network. The series, which follows a young Naruto as he grows up and learns about being a ninja— and faces his greatest fears, foes, and friends.
Like its spiritual sibling Bleach, Naruto features a large cast of popular characters all across the "good"/"bad" spectrum, and the titular Naruto himself— who is also the containment vessel for a fox demon —isn't always a good guy.

The series has been developed into two anime series, Naruto and its post-time jump sequel Naruto: Shippuuden, featuring a slightly older, more mature cast. Four OVAs have been produced as well, along with five movies and a dozen or so video games. VIZ also made the bold move to catch up with the Japanese releases in 2007, releasing twelve volumes of the Naruto manga in October, November, and December '07.
Kishimoto is still writing the manga, so no one knows what he'll do when it finally comes to an end. In the meantime, though, there's no stopping the boy ninja or his creator.
Gia Manry is a Portland, OR-based professional writer specializing in pop culture/entertainment writing. Read up on more of her work at giapet.net or hire her at GiaManry.com.