Posted by Guest Author on Mar 20, 2008 in
Comic Books
|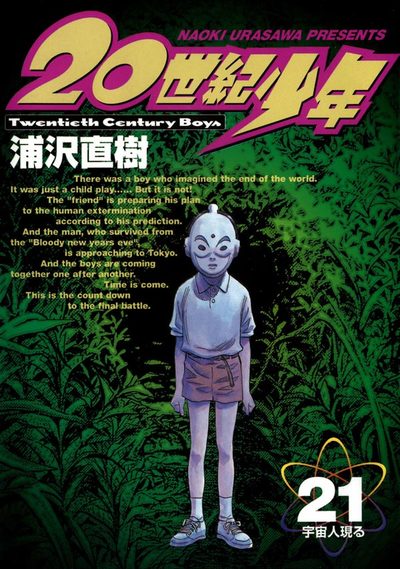 If you're into anime at all, you've probably heard of its most famous manga creators Shirow Masamune (Ghost in the Shell), CLAMP (Magic Knight Rayearth, X, Tsubasa Chronicle), and Rumiko Takahashi (Ranma 1/2, InuYasha). You may even know Akira Toriyama (Dragon Ball Z), Ken Akamatsu (Love Hina), and the godfather of manga himself, Osamu Tezuka (Astroboy, Black Jack). But these are only the most famous few drops in a sea of manga creators: Here is one of picks for the ten mangaka you really need to know— and keep an eye on:
Naoki Urasawa
He first made waves in the U.S. with his series Master Keaton, whose anime adaptation was released in English by Pioneer/Geneon in 2003. But Naoki Urasawa's best-known works these days are the Fugitive-esque drama Monster and the extremely popular and still-running 20th Century Boys.
In Monster, Kenzo Tenma is a Japanese doctor living in Germany when he makes the decision to operate on a young boy who arrived at the hospital first instead of a prominent politician who arrived later, displeasing his superiors. Shortly thereafter, his superiors— and the boy, along with his twin sister —all disappear. Nine years later, he runs into the boy, Johan, again, now a man and a mass murderer. When Tenma becomes the suspect for Johan's crimes, the doctor takes matters into his own hands. He saved the monster; he will put him away. The series is widely acclaimed for its slow yet intense pacing, thrilling and suspenseful action, and particularly its phenomenal characterizations. No character is thrown away; each has his or her own back story, and there are many of them.

If Monster is a thriller, 20th Century Boys is closer to a sci-fi series. An adult Kenji and his friends enjoy reminiscing about their childhood, but those memories are drawing them into a conspiracy that could threaten the whole world, and the years that have passed only confuse and cloud the issues. All that Kenji and company know is that on the eve of the year 2000, everything will change.
At first Urasawa created both series concurrently, and when Monster finished he continued working on 20th Century Boys. In 2007 20th Century Boys became 21st Century Boys, and the series is still running in Japan. Both manga are licensed in North America by VIZ, but Urasawa has requested that 20th Century Boys not be released until Monster has completed its run, which means Urasawa's American fans will have to wait another year or so before we'll see 20th Century Boys— unless they catch the live-action film being released in Japan in August 2008.
Gia Manry is a Portland, OR-based professional writer specializing in pop culture/entertainment writing. Read up on more of her work at giapet.net or hire her at GiaManry.com.