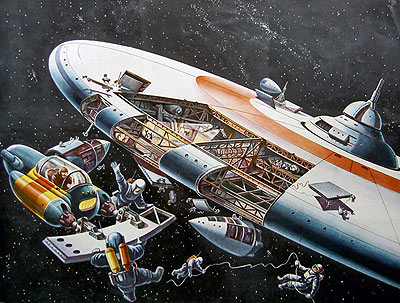 Shown above is a 1963 painting of a space station by German illustrator and futurist Klaus Bürgle. Bürgle was born in 1926 in Stuttgart and started illustrating magazines in 1953. He focused on technical and scientific illustrations and did quite a bit of work for the publication Das Neue Universum.
Below is an illustration of a future subway system from 1967 and a 1959 painting showing traffic of the future: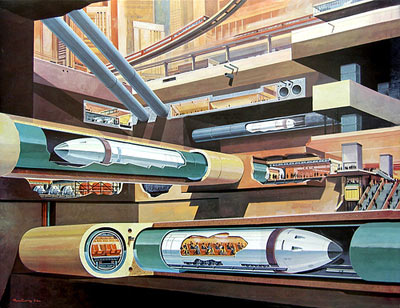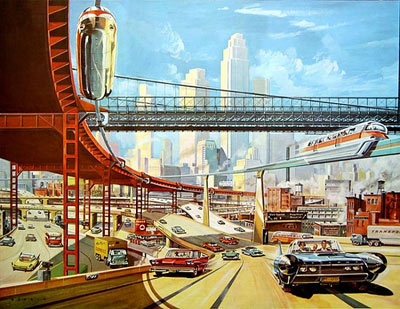 Found via veloopity and make sure to explore the site retro-futurismus.de.