Posted by Michael Pinto on Jul 27, 2008 in
Videogames
|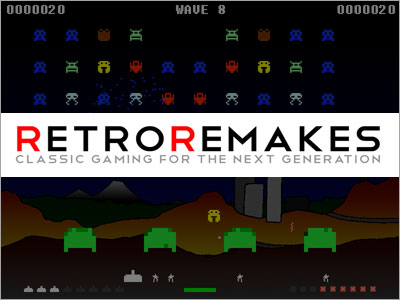 Hardcore retro gaming fanboys will love this amazing website that a friend showed me: It's an ultimate showcase of remakes of classic videogames:
"Retro Remakes is your number one source for freeware Retro Remakes news and downloads. All the latest news from the Remakes scene, classic games, retro and freeware for your pleasure. "
Found via Christian Liendo!