Posted by Michael Pinto on Aug 4, 2008 in
Videogames
|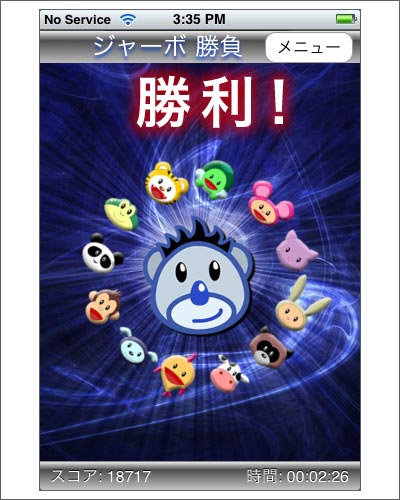 There are three cool things about the iPhone game Anime Match 勝負 (caution: link launches you to iTunes):
1. It's for free! Granted you get what you pay for these days, but if you're a cheap fanboy that's a plus in my book.
2. Despite the fact that the game has an Japanese interface it's very easy to use. By the way it should be noted that Jirbo, Inc. who makes the game also has an English version — but that would make the game itself less cool, no?
3. The ever so cute icons of anime animals have a nice moe factor to them.
Here's is a quick demo of the game: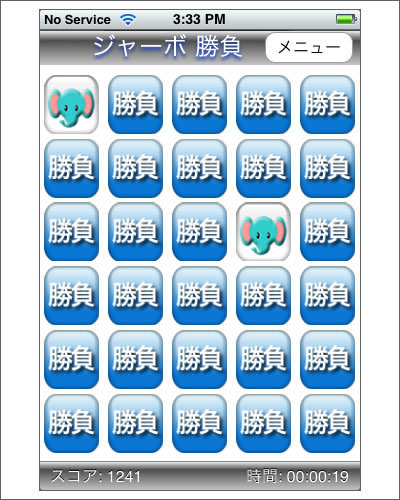 Anime Match 勝負 is so simple that a child can play it – and maybe because this is a child's matching game. So you start off by clicking on a box and a cute anime animal is revealed. But the catch is that the boxes flip back on you so you have to remember where each character is hiding.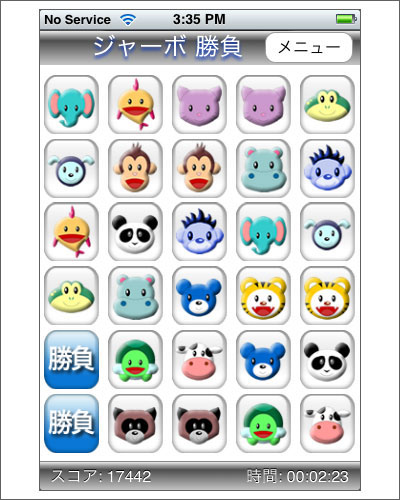 You win the game by then matching those cute anime critters up!