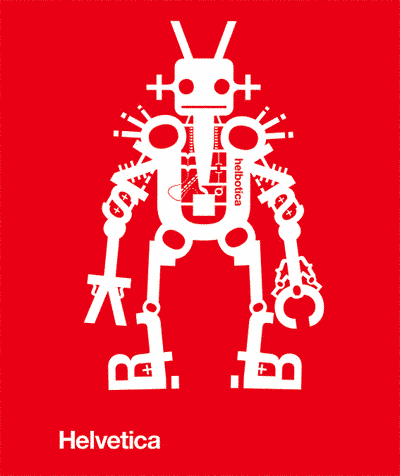 I think I've seen this design kicking around recently, but it's never too late to share something that you like! In this case what attracts me to Helbotica is my love of typography and giant robots:
"Designed by Jonathan Yule. Helbotica is part of a series of typographic illustrations based on Yule's favourite sans-serif fonts."
Found via infobunny who has a blog here.