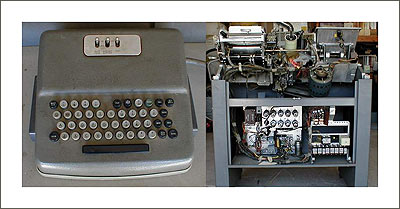 Shown above is the IBM 026 Printing Card Punch which is from the Vintage Computer Festival website. If you're a lover of antique hardware there's going to be a show coming up in September that's worth catching:
Vintage Computer Festival East 5.0
Saturday, Sept. 13th and Sunday, Sept. 14th
InfoAge Science Center
Wall Township, New Jersey
The 5th annual Vintage Computer Festival East will be held on Saturday, September 13th and Sunday, September 14th, at the InfoAge Learning Center at Wall Township, New Jersey. The event is sponsored by MARCH and VintageTech. The exact daily schedule will be announced shortly.

Here's a photo from last year's show of Andy Molloy playing with Jim Scheef's exhibit of HP RAM-Based Computers: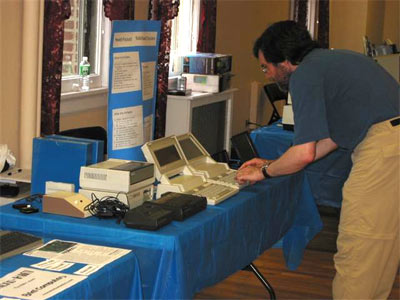 More photos can be found here…
Found via Christian Liendo and marchclub.org.