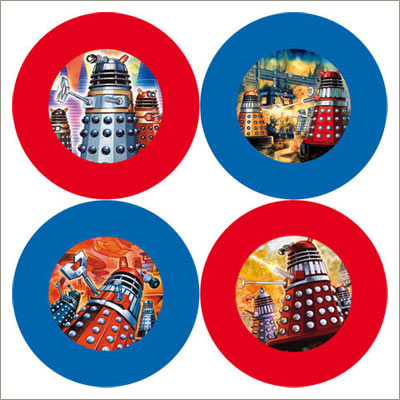 Ah yes the Daleks are hell bent on exterminating the good Doctor and any soda or beer residue that may stain your beloved coffee table! Of course I know full well that if you're a real Dr. Who fanboy you'll never break these Dalek coasters out of their tin case to be shoved under your beverage (and be stained no less!), but instead they'll proudly gather dust on your bookshelves:
Doctor Who – Dalek Coasters Set of Four in a Tin Case
"Four brilliant coasters featuring different images of The Doctor's nemesis the Daleks packaged in a tin case."
Found via GeekAlerts.