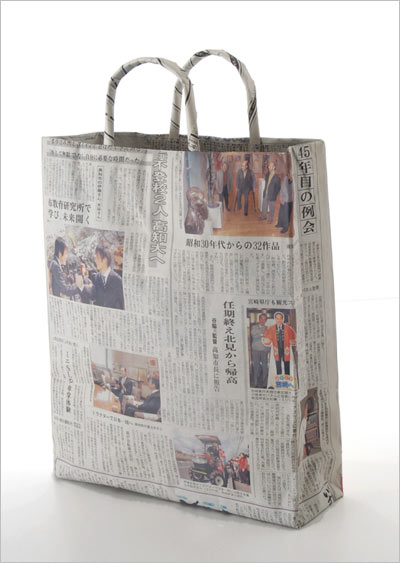 This is the prefect gift for eco-minded Japanophiles:
"Japanese newspaper (shinbun) expertly folded and glued by hand in Towa Village by farmer's wives. For the environmentally conscience."
Although now that I'm thinking about it: I wonder how eco-friendly the bag is if it needs to be flown to the United States all the way from Japan thus adding to global warming? Oh well you can't have it all, but the bag still looks cool…
Found via uniquedaily.com.