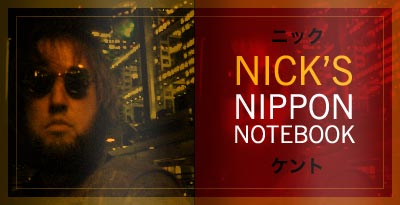 In my never ending hunt for cool and unblogged about pop culture in Japan, I found this mysterious item at the convenience store: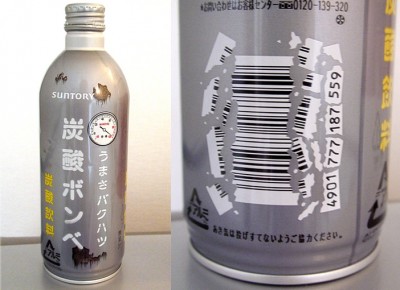 What sold me was it apparently went fast enough or was powerful enough to shatter it's own UPC code. My first impression was that it had something to do with racing given what I thought was a speedometer or cyclometer. Then there is the fake signs of scraping and damage printed on.
Maybe it was some sort of foul sports drink I initially thought. It turned out to be a little sweet and citric but I couldn't really figure out what it tasted like. So translation time…
The yellow line on the front lets one know it's a carbonated drink.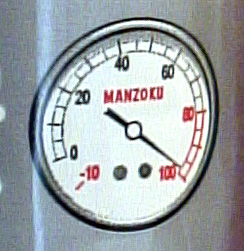 The product name translates as "Carbonic Acid Gas Cylinder", so the color and presumably pressure, not speedometer meter make sense. Then the third line on the front points out that muscat and grapefruit is the flavor. Certainly not bad tasting, the design is surely more curious than appealing. Not likely targeted toward women. I'm reminded when I see the tanks full of liquid nitrogen that are left out on Manhattan streets all the time. I never saw another bottle of this stuff. Just glad it didn't explode.
Nick Kent is a New York based artist who works with electronic media and is an occasional pop culture pundit.