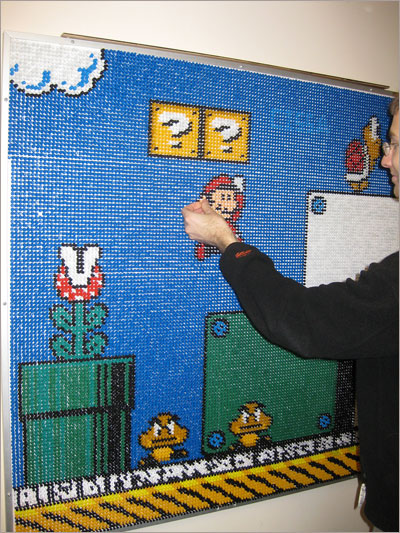 It's amazing what a bunch of Nintendo fanboys can do if they put their mind to it! I present to you the Pushpin Mario Shrine:
"This is the third revision of this project. From the first pin to the last took about two and a half semesters, though the final version was completed entirely within the first two months of Fall 2008. There are over 17,000 pins on the board, and the work was done entirely by students, mainly members of the CIS Student Association. The board is currently in the Student Computing Center at the University of the Fraser Valley."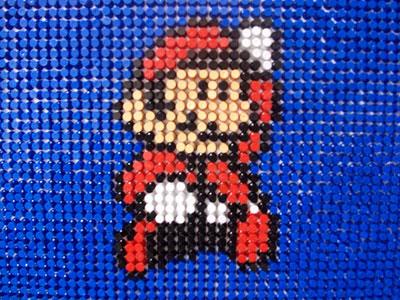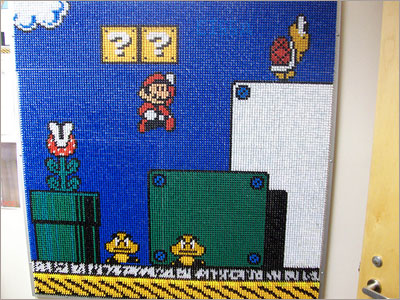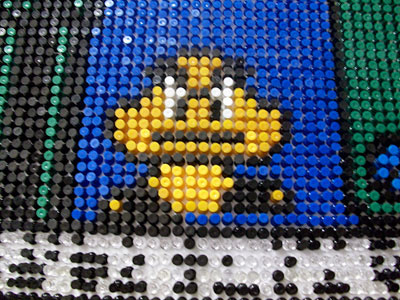 Found via uniquedaily.com.