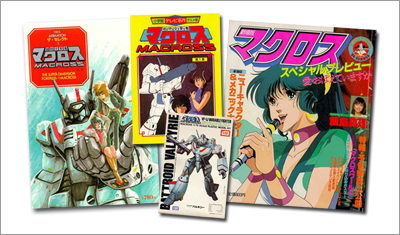 It's starting to look like there is a very good chance for Hollywood to produce a Robotech film, although the project can still get shot down. After the Speed Racer film I have mixed feelings as to if Hollywood can get the film right, although on the flip side many fanboys seemed happy with the Transformers films. To me it's not a question of special effects which Hollywood can do well, but if they can make the story and casting work:
Big-screen 'Robotech' lands scribes
"Alfred Gough and Miles Millar have been drafted to pen "Robotech," Warner Bros.' adaptation of the anime classic. Akiva Goldsman and Chuck Roven are producing with Tobey Maguire and Drew Crevello.
Lawrence Kasdan wrote a previous draft. Warners is intent on keeping the project moving forward, and Gough and Millar bring action and geek cred to the table. The WMA-repped duo worked on "The Mummy: Tomb of the Dragon Emperor" and "Spider-Man 2," among other films, and were showrunners on TV's "Smallville" for many years. Frank Agrama of rights-holder Harmony Gold is executive producing "Robotech," as is Jason Netter."