Posted by Michael Pinto on Jan 16, 2009 in
Television
|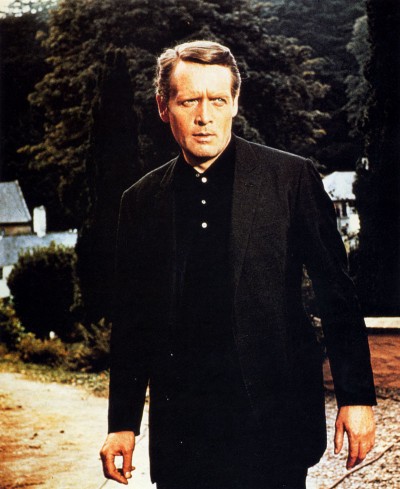 In 1962 Sean Connery stars in Dr. No and the spy genre takes over the world of entertainment. Within ten short years several more Bond films follows and a host of second rates clones follow — from TV shows like The Saint to comedy films like Matt Helm. In the swinging 60s the two things that make the spy genre special are guns and go go girls: Bond has a license to kill and the spy genre wouldn't be what it was without the sex and violence.
During this era Patrick McGoohan was a successful actor as the star of Danger Man which ran as Secret Agent Man in the United States. But after a few years McGoohan grew tired of the show and was offered the chance to do something new by Lew Grade of ITC Entertainment. So McGoohan gave his pitch — and it was pure genius:
First we start off with a secret agent character who doesn't carry a gun and never gets the girl. Instead of a spy at the top of his game cavorting around the world — you have a man who is a mere captive. And the driving plot isn't a black-and-white Spy vs. Spy cartoon with good vs. evil — instead you have an ambiguous distrust of all authority. And then the final touch: Instead of a clear cut ending, but you have an abstract crescendo which will keep people talking for years.
In short with his concept for the Prisoner Patrick McGoohan turns James Bond on his head, and in the process makes what could be argued to be one of the best television shows of the 20th Century. In fact one could argue that unless you watched this show you could never fully understand the Cold War itself. Although like any good drama McGoohan touches on so much more than that — episodes of the show delve into every topic from the mechanisms of a democratic state to Marshall McLuhan's theories on the global village. And even on a superficial level what other series could get away with ending the show with the Beatles tune Love is All You Need?
It's for this reason that we'll miss Patrick McGoohan — and while I wish there were more like him, we're all very luck that he left us such an amazing work of art. Be seeing you…