I had always falsely assumed that the animated Sugar Bear character was created just for commercials, but this isn't the case as it turns out that he got his start on Saturday morning TV in 1963. He was featured in the cartoon Linus the Lionhearted which crossed the now unimaginable line of having advertising characters (pushing junk food no less) appear on regular cartoons aimed at kids. Also it turns out that Sugar Bear was based on Dean Martin which explains his demeanor — I guess I could see Sugar Bear drinking a martini and starring in a Matt Helm movie.
Below is some cool concept art from 1965 after the character premiered on TV: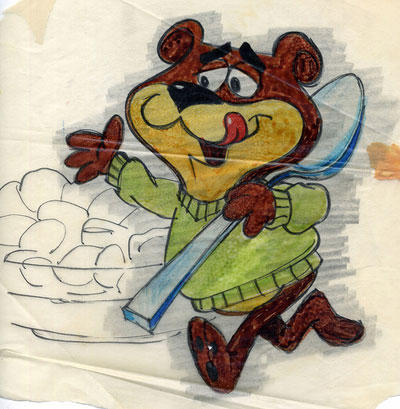 Although it should be noted that my favorite sugar pushing Ursoidea had an earlier incarnation in the 50s as seen in this box art from 1962 which had the previous character design: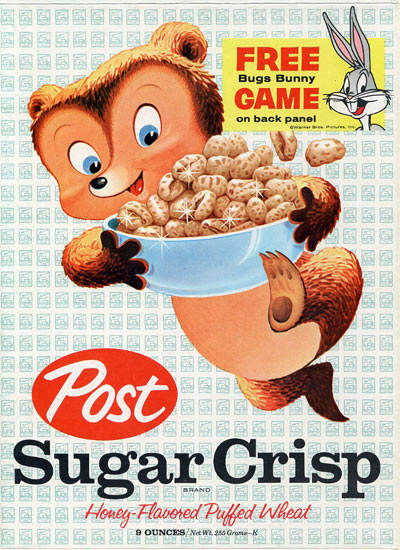 Special thanks to Dan Goodsell for the retro bear art!