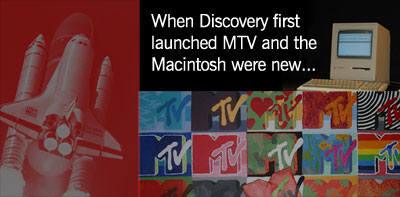 The planned February launch of the Discovery has been delayed for the forth time due to potential faulty fuel valves. But that's not the real story here: The fact of the matter is that the Discovery first flight was in August of 1984. Think about that for a minute — that's just a few months shy of 25 years ago! In that time we've had five Presidents in office spanning three generations — and when Discovery first launched geeks were first discovering dial up bulletin boards.
In fact the design of the space shuttle itself dates to the disco era — it's just pathetic that over all of these years there's never been a replacement vehicle in the works. Add to that the fact that two have blown up on both take off and reentry you'd think that we were well past the wake up call at this point in time. Just to give you a mental context of how much time has passed since Discovery launched, in 1984 the first cell phone was introduced: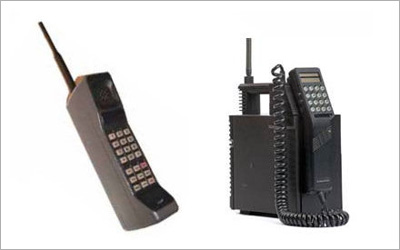 And in January of the same year Steve Jobs rolls out this cute computer: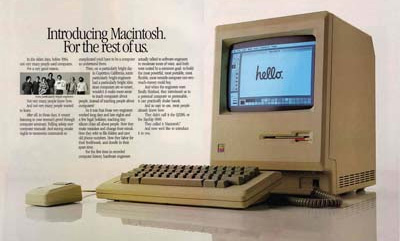 So there needs to be a sense or urgency about retiring the shuttle program and getting NASA back on track. It would be too easy to blame George W. Bush because the last President who gave a damn about the space program was LBJ in the 60s. And sadly with the worst economic crisis since the depression and two ongoing wars I think President Obama has his hands full. But I'd like to see the next administrator of NASA get a replacement program back on track. It's also critical that this leader start to build public confidence in the space program. NASA does a great job at building support with geeks (example: Twitter) but there needs to be a broader PR outreach to get the public at large to not take the program for granted.