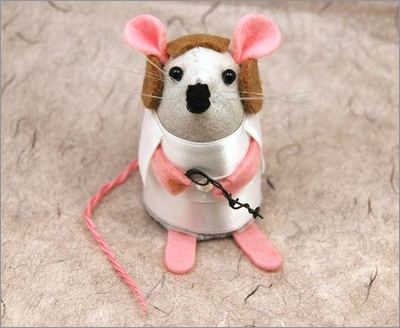 A long time ago, in a galaxy far far away there were these cute little mice! I know this sounds like we're kitbashing Star Wars with the Hitchhikers Guide to the Galaxy but these adorable sci fi rodents are the precious creations of the House of Mouse and can be found on Etsy on their very own page. There are 14 mice in the entire collection so far and they run between $35 and $40, but bet of all if your favorite character is missing they're open to doing custom orders. Shown above is Princess Leia mouse and below is Darth Vader mouse.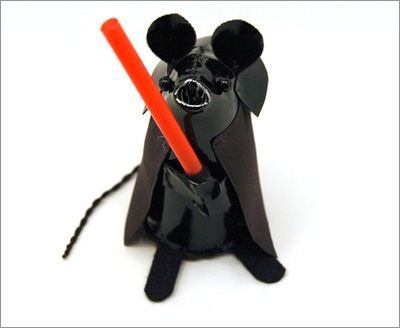 Chewbacca mouse is one of my favorites — although he seems much cuter than the wookie in the film: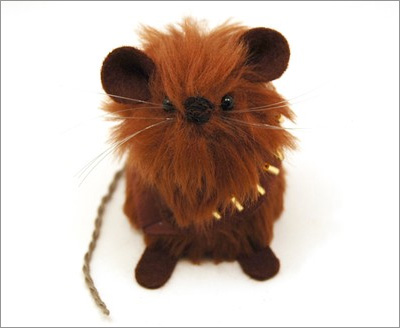 Help me Obiwan Kenobi mouse — you're my only hope: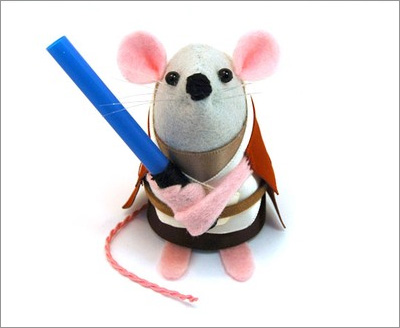 The force is strong in this Yoda mouse: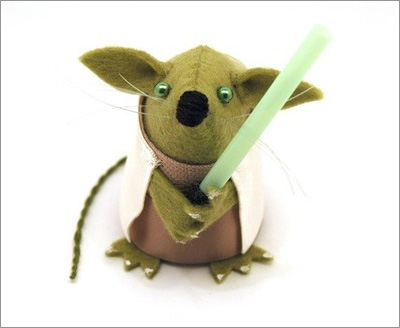 Shown here is a Stormtrooper mouse, although he looks kind of nervous which is in itself quite charming: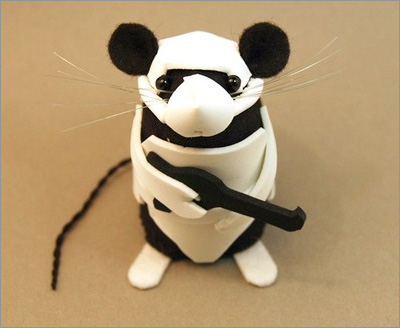 This Boba Fett mouse features quite a bit of detail from his armor plates to his handy blaster: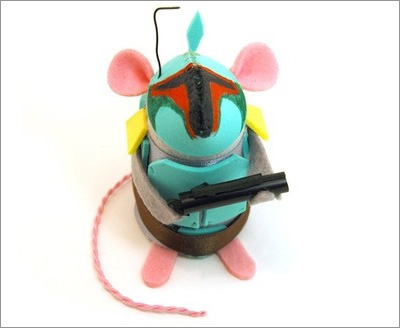 R2-D2 mouse looks like a droid you'd want to have around the house: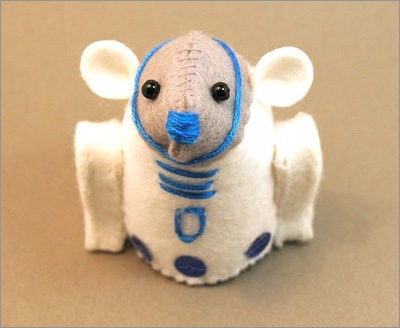 And lastly normally I HATE Ewoks, but this one is so moe that I'll have to make an exception: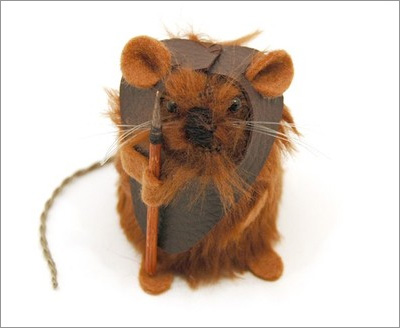 Found via Nerd Approved.